We know materials matter.

---
Robust and reliable bamboo plantations are incredibly fast growing without the need for pesticides, or fertilisers and require little water. The harvest creates a rich cellulose fibre that is soft, breathable and provides the performance needed to create a beautiful underpant.

To improve sustainability, we work with suppliers who processing our bamboo viscose fabric using a reprocessing wastewater system before release. We follow the CanopyStyle Bamboo Position for Bamboo purchasing FSC certified product. By the end of 2022 we will begin transitioning our current bamboo to bamboo lyocell as part of our Preferred Material Standard.
---
Merino wool is a natural, renewable, biodegradable fibre which we use in our absorbent gussets due to its ability to wick moisture away and keep you feeling dry. (Not used in our vegan range.)

Our wool is 95% Australian farmed merino, from Humane Certified farmers to ensure our fibres come from happy, healthy non-mulesed sheep, such as those from our supplier Coonong Station, which practices sustainable land management and is Responsible Wool Certified. Our supplier is one of many Australian and New Zealand farms that practices regenerative farming to support soil health, biodiversity and lock carbon back into the soil.
"Our passion is our environmental and animal welfare commitment, and we are so proud of what we are doing. We want to encourage people to become passionate about the environment and our wildlife, understand and support regenerative agriculture, animal welfare and ethical textiles.

Maria is the most wonderful, amazing and strong woman, and to have her wearing Modibodi was amazing.

The fact that a female holds a manager's role in farming (which tends to be male-orientated) and that she can stand in period underpants confidently in the yards and proudly have her photo taken really said a lot. It was a pretty cool inspiring moment."

– SOPHIE HOLT, Coonong Station Owner
Cotton is a crop that grows like other crops – wheat, soybeans, corn - on large areas of farmland, and just like food crops, it can be grown using non-organic or organic farming practices. 
 
Organic cotton is grown without the use of synthetic chemicals such as insecticides, pesticides and herbicides. This means these harmful chemicals do not leach into the soil and harm biodiversity.

According to Textile Exchange, conventional cotton uses as much as 16% of global insecticides and 7% of pesticides.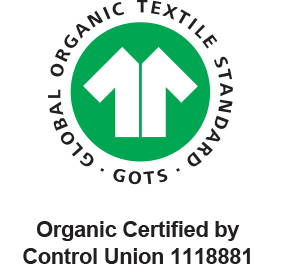 All of our Organic Cotton styles are certified by GOTS the Global Organic Textile Standard. GOTS is the worldwide leading textile processing standard for organic fibres, and stipulates requirements throughout the supply chain for both ecological and labour conditions in textile and apparel manufacturing. Requirements include maintaining and replenishing soil fertility without the use of toxic, persistent pesticides or synthetic fertilisers, as well as welfare standards for animal husbandry and prohibits genetically modified organisms.
---
Recycled fabrics can be pre-consumer (unused textiles or yarn) or post-consumer (like used fishing nets or water bottles). We use pre-consumer nylon as it reduces the amount of fabric waste to landfill, which contributes to a circular model of valuing resources and giving them a second life. Our LCA assessment showed that recycled nylon produced less CO2 emissions against some regenerative fabrics, however, a full cradle-to-cradle assessment shows regenerative fabrics which biodegrade have a lower end of life impact.
While recycled fabrics reduce a number of impacts, we know that microfibres can still be released. To help prevent microfibres going into the water system, we recommeding using a Cora Ball or Guppyfriend washing bag when washing your recycled garments.
---